Smart Presentation Solution (SPS) là một giải pháp toàn diện cung cấp nền tảng quản lý trung tâm để gửi dữ liệu từ trung tâm với các màn hình hiển thị trình chiếu như LCD, Touch Screen, Kiosk… tới các điểm khác nhau thông qua kết nối mạng internet (qua ADSL, FTTH, WIFI, 3G …)
Giải pháp Smart Presentation Solution (SPS) đang được áp dụng trong rất nhiều lĩnh vực như: hotel/resort, sự kiện (events), quảng cáo… để hiện thị và cập nhật thông tin một cách dễ dàng lên màn hình hiển thị một cách dễ dàng.
Mô hình hoạt động của giải pháp Smart Presentation
Smart Presentation allows administrator to manage contents in multiple formats such as audio, video, graphics, flash, HTML or text… which are then distributed to display terminals instantly or at pre-set schedules. All display terminals' operations can be monitored and controlled remotely by the central processor in order to deliver informational, educational and commercial messaging that certainly attract wide range of viewers.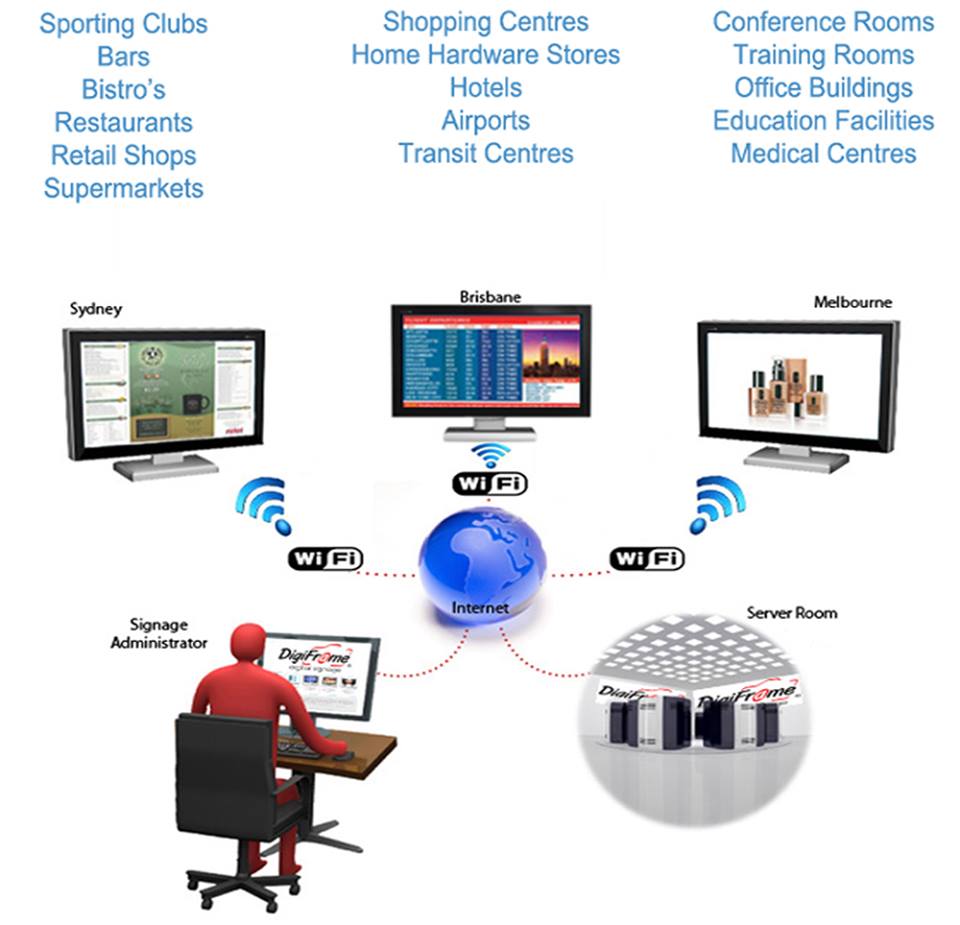 Hotel/Resort
View restaurant information, food, service, ad, event, …at high trafic places like lobby, elevator, bar club, public places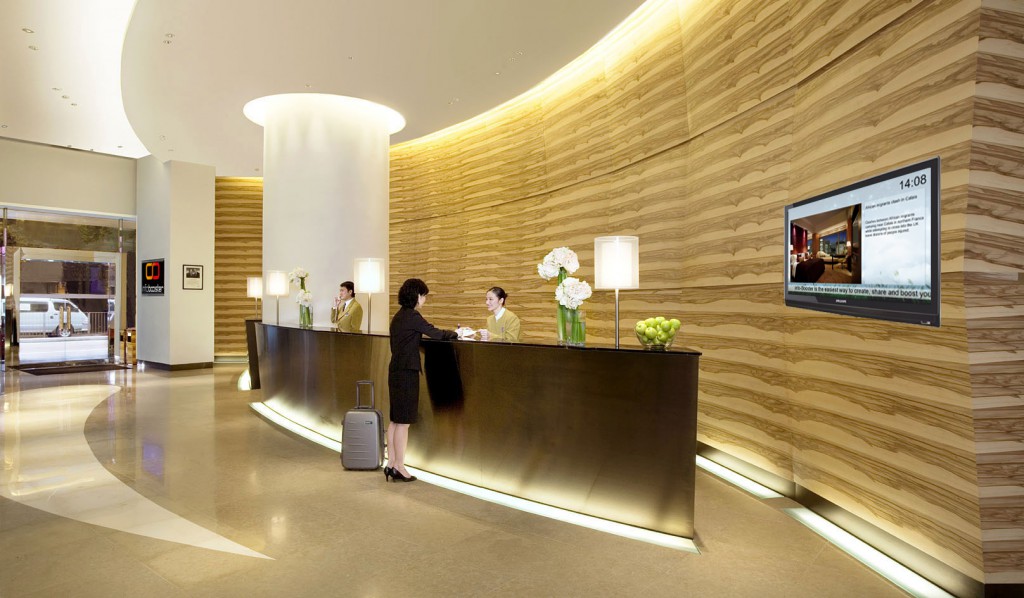 Why need Smart Presentation?
Nowaday, the number of customers come to restaurant of hotel/resort for dinner is huge, so the restaurant use the smart and digital technology to attract customer is a wider and more professional way to differentiate from others
Displayed with vivid colors, realistic, much useful information on the LCD screen help get strong attention to diners.
Smart Presentation allow hotel/resort owners to manage price and menu items or quick promotions at all LCDs, big screens remotely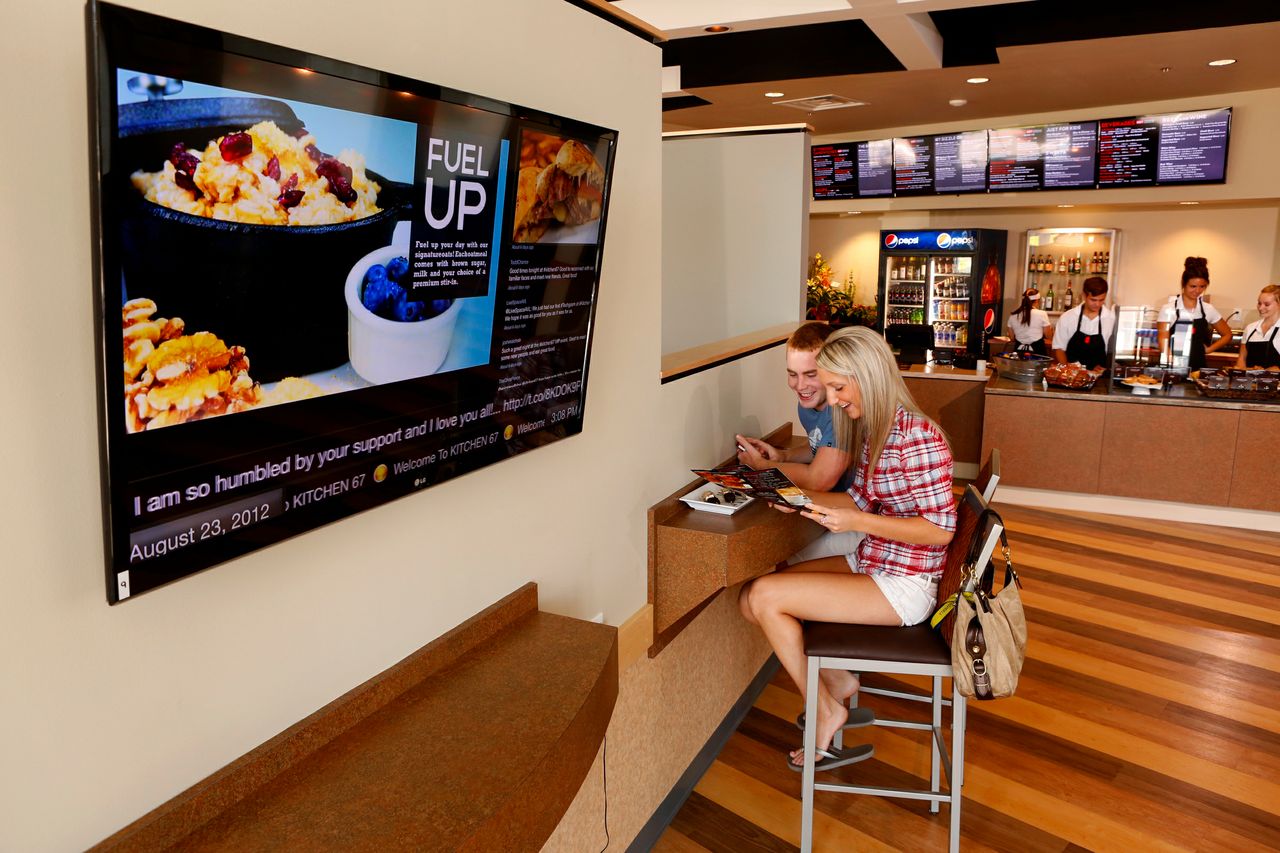 Benefits for guests
+ Guests know more about menu, promotion program, events offerred by hotel/resort.
+ Improve number of guest coming to hotel/resort effectivly, reduce tasks for staff.
+ Play fantastic entertainment programs when having dishies or deliver to guests interesting notice of services like Spa, Beer Club, hoặc đồ ăn, thức uống cụ thể,…
+ Improve communication between guest and hotel/resort, no line stucking, waiting for answer, get information actively, all are recorded that leading guest' satisfaction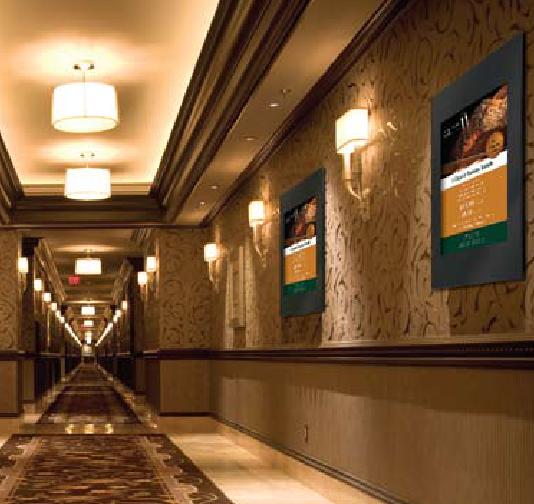 Benefits for hotel/resort
+ Once guests satisfy, the number of them will come back is huge.
+ Reducing the number of unnecessary personnel and significantly reduce associated costs such as recruitment, training,
+ Revenue increased by improving efficiently the management, monitoring, …
+ Broadcast safely and update content easily, quickly.
+ Deliver mesages in emergency case.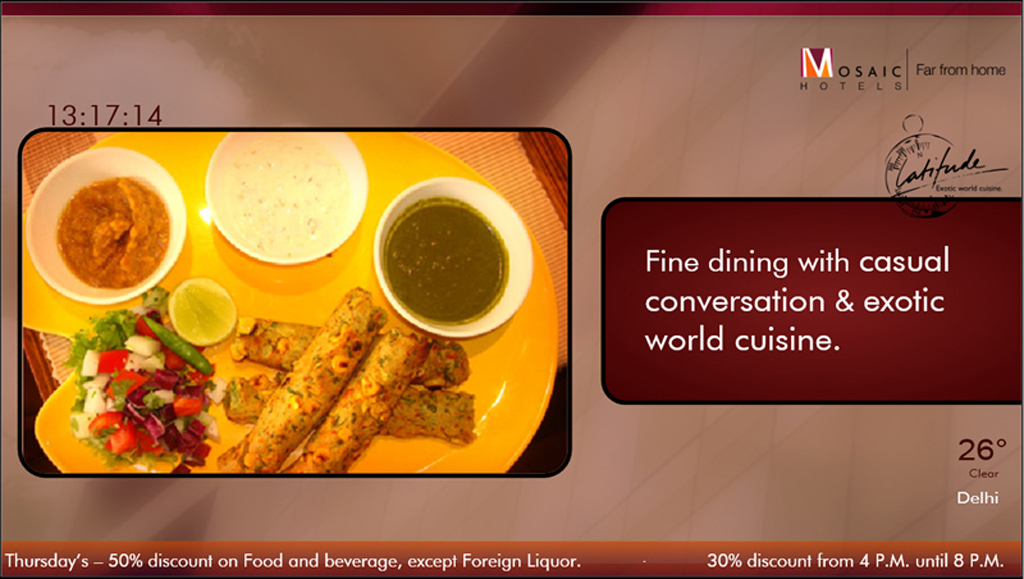 Key Features
* Compatible with iPad and Android
* Reduce front desk lines
* Easy-to-use guest-facing interface
* Multiple languages
* Real-time content editing
* Display screen can be split in view to show and update content
* Immediate access to business intelligence
* Multi-display: video, image, flash, web, text…
* Timer feature allows administrator to schedule the content according to predetermined script
* Camera integrated for analyzing facial recognition, contributing to market research survey.
– How many people watch the content?
– How long do they watch?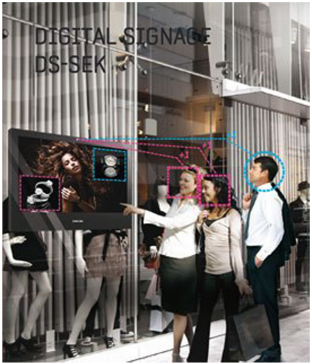 Advantages
* Automatically edit menu, price for breakfast, lunch, dinner, promotion for summer, Noel, New Year Holiday,…
* Each menu, event within a day can be scheduled with different interfaces
* Centralizing management all points of viewing, no need staff to replace SD card LCD by LCD
* Apply one menu for restaurant/hotel/resort chain
* Save cost so much for monitoring, operating, supervising compared with traditional way
* Replace with eye-catching, vivid images up-to-date with modern trend
* Information are displayed in high definition images than the printings
* Contribute the luxury, modern style for hotel/resort and around